Welcome to Celebrate Events!
Creating Memories Through Music
Who are we?
Celebrate Events, formed in 2019. We are a team of highly skilled professionals that know how to rock a dance floor in style! With a combined total of over 40 years experience in the entertainment industry, you are in safe hands when booking us for your event.
What do we do?
We provide the best in professional DJ's for your wedding, party, corporate function or special occasion. From small intimate weddings of 30-40 people to much larger scenarios, we cater to all events. Offering popular extras including our "Premium Up-Lighting Package" to match with your events colour scheme to Love Podiums, Giant Love Letters, Photo-booths, Star-Lit Dance Floors, Dry Ice "Dancing On The Clouds" effect for First Dances, Confetti Cannons again for adding extra sparkle to the first dance or other special moments at your event and more.
We are not an agency.
Being an events company, we can not only keep your costs down with competitive prices but you can be safe in the knowledge that your event will be looked after by true professionals.
 We don't just pass your event details on to anyone who's free on a certain date, we use one of the highly skilled pros that have been vetted by us to make sure you have an event to remember for all the right reasons.
Where are we based and what areas do we cover?
We are based in Bognor Regis, West Sussex. We cover all of Sussex, Hampshire, Berkshire and Surrey. We also go further afield but travel costs will incur.
Party - Wedding - Corporate - Event DJ Services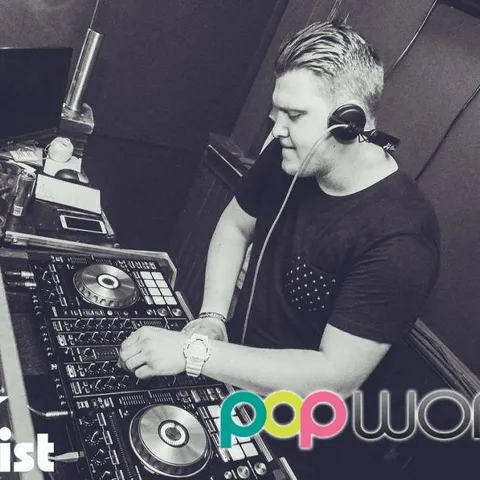 Meet our boss, Shaun Pearcey. 
Being a DJ for almost 10 years he has played in many venues up and down the country to thousands of people. Most of his experience has been gained in playing in clubs and bars, but always being involved in the private events sector has provided him with an excellent insight into creating high quality setups and nights. Being diverse is what makes him unique and he thrives on catering to many different events types ranging from parties through to clubs.
Possessing a solid and diverse skills set coupled with a natural musical talent and an ear for all types of music, enables him to play to any age group and play most genres & styles of music.
Alongside Shaun is his team of highly skilled professionals who are excellent at what they do, meaning your in safe hands whoever you get when you book an event through us.
Your in safe hands with us!
Your wedding day is meant to be the biggest day of your life, with that in mind would you leave the entertainment part in the hands of an amateur? Employing professionals to do a job and do it well is basic practice in life is it not? When selecting a DJ for your 'Wedding Reception' you will want to select a professional who will make sure your evening goes smoothly and is perfectly carried out, else you could be left with more than a bitter taste in your mouth when remembering your special occasion. Know that when you book us, you can be safe in the knowledge that your night will be a successful celebration. From an initial meeting to the day itself, we will be on hand to tailor the night to you, your fiance/partner and guests.
Backed up with multiple year's experience and solid reviews that you can find on this website and others on our social sites you can see we are no amateurs, and we take every occasion incredibly seriously. So, when you tell us what you need for your event, at a minimum, we'll either meet your needs or as in most cases, exceed your expectations.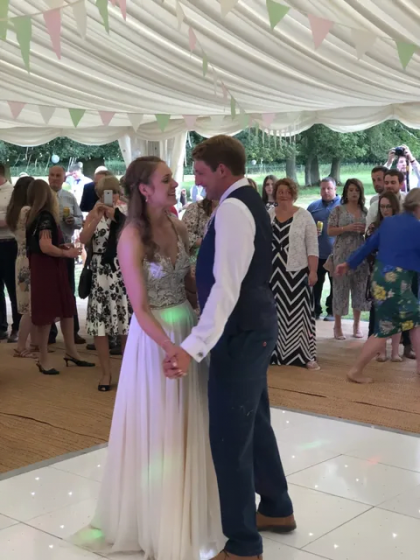 Here's what some of our previous clients say about us
"Very reliable DJ and reasonably priced"

Shaun did a fab job at my partners surprise 50th, he had everyone on the dance floor enjoying themselves dancing to some great tracks from the 80's. Very reliable DJ and reasonably priced.
"Would definitely recommend you and use again!"

Had my 50th birthday party last night. Shaun was not only reasonably priced but very Professional and reliable. Easy to contact at all times. Brilliant disco. Thank you so much Shaun. Would definitely recommend you and use again!
"I highly recommend him"

If you are looking for a professional yet friendly event DJ then look no further! Shaun provided his services at our wedding and I can honestly say he was worth every penny. He's very easy to talk to and to contact and he does everything he can to meet your needs. I highly recommend him and we will definitely use him at any event we may have in the future.
"Massive Thanks Shaun, you were awesome!!"

Shaun was the DJ for our Engagement party last Saturday and I cannot praise him enough. In organising the event he was very helpful and always replied to emails very quickly when we had queries. Shaun listened to our music requests but gave us advise when we weren't sure of things to help us to have the best evening for all ages at our party. I would not hesitate to recommend him and will be contacting him again to book him for our wedding reception. Massive Thanks Shaun, you were awesome!!
Companies that we've worked with...
Here's a few of our previous clients.
It's easy to book with us.
Our booking process is easy peasy!
Simply fill out the form on the Contact Us page and we will be back in touch with you as soon as possible. All our dealings from there on out will be over email. We will liaise with you regarding our booking fee and contract agreement in the opening stages, then moving onto actually planning your big event itself.
From planning a meeting and discussing your events playlist and vision of the event, to the big day itself, we will be on hand to tailor your event to you and your guests.